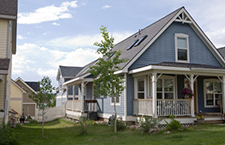 Bullock Management Group, Inc. has been in the Real Estate business for over twenty years with over a half century of combined experience in property management and sales. Locally owned and operated, you can rest assured that your property will be treated as our property.
We strive to maximize the return on your investment while providing quality service to tenants, buyers and owners.
We have long established relationships with vendors, attorneys, investment advisors, insurance agents, appraisers and loan officers. Let us help you be successful in your Real Estate endeavors.
Commercial Services also provided.
What we do as your Decatur property manager:
Fill vacancies
Market your rental
Handle tenant inquiries and calls
Credit investigations
Application screening
Lease contracts
Full service maintenance of property
Rent collection
Accounting
Legal arrangements
Coordinates Evictions
Renovations/Turnkey Services
Decatur Property Management Services:
Management Fees

Please contact us for a complete Management Information Package.

Advertising

We advertise on multiple rental and sales Internet sites. All advertising is billed to the owner separately and there is no additional vacant fee. We provide professional yard and directional signs where allowed or needed. We make every effort to have a property properly priced and ready to minimize the vacant time period.

Initial Property Inspection

Once a management agreement and checklist items are obtained, we will schedule to go out to the property and perform the initial inspection. During this time, we will evaluate the condition, appearance and overall readiness for showing to prospective tenants. We will make a list of necessary items that need attention as well as an estimate of the cost. It is our goal to have a property ready for move-in upon showing to applicants. This benefits you and the new tenant in the long run. The yard sign will be placed and advertising will begin.

Once the property is inspected, we will set up utilities and lawn care for the time it is vacant unless they are already being handled. It is important to keep up the appearance and utilities for potential tenants viewing the property. You will be responsible for these expenses during the vacant period.

If attention is needed at the property, funds will have to be provided in advance to cover the costs.

Tenant Screening

It is our sincere goal to find the best qualified tenant for any property. We utilize a three tier process. First, we verify current rental history and that no tenant has a recent judgment, collection or eviction from a previous landlord. Second, we verify current employment of at least 6 months. Finally, we require a gross income of at least 3 times the rent. We have found that these 3 items provide a sound starting point for qualifying a tenant. In some cases, exceptions are made with additional security deposits. Bullock Management Group, Inc. believes in fair housing laws and does not discriminate.

Lease Agreement

Bullock Management Group, Inc. uses the GAR (Georgia Association of Realtors) lease. All existing tenants will remain on their current lease until it expires and then renewed on the GAR lease.

Deposits

All tenants are required to pay a security deposit and separate pet deposit if applicable. There are no exceptions to this requirement! All deposits are held in a separate trust account and not released to the owner or tenant until the final walk through inspection is complete.

Rent Collection

Rent is due on the 1st of each month. A grace period until the 5th is allowed. If prior arrangements have not been made with management, all non-paid rents will be addressed on the 6th. We use phone calls, emails, property visits and letters to contact the tenants. If contact can not be made, then the Warrant process will begin around the 15th. Owner statements are mailed on the 15th with rent proceeds or explanations. We make every effort to collect rent and reduce turnover by working with tenants when necessary. We have an obligation to collect rent on time and prevent vacancies. We do our best to balance the two processes accordingly.

Legal Action

It is our mission to attempt to avoid the process of eviction if possible. If the need arises, we will file warrants, appear in court and handle the eviction process from start to finish. Since these are additional expenses to the owner, we make every effort to avoid an eviction. We give every opportunity to the tenant to clear up any unpaid balances. All legal fees are charged to the tenant once the debt is settled.

Maintenance Process

We take pride in providing reliable and professional maintenance when the need arises. Every effort to reduce cost and provide prompt service is made. There is a 24hr maintenance line on the phone system for emergencies. All maintenance is coordinated through Bullock Management Group, Inc. We manage the process and the prices. All vendors are licensed and insured. Agents in the office have past experience in the field, so their knowledge is invaluable when it comes to maintenance pricing and quality. Established relationships with vendors have enabled us to have great success in maintaining a property at competitive prices. Maintenance is the true key to a successful relationship among tenants, owners and management.
Decatur Area Information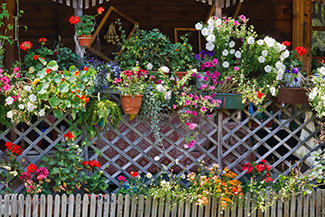 In the 1830s, the Western and Atlantic Railroad wanted to make Decatur the southernmost stop on its line. The citizens of Decatur did not want the noise, pollution and growth that would come with such a major terminal, so they rejected the proposal. In response, the railroad founded a new city to the west-southwest of Decatur for the terminal. This town later became the city of Atlanta.
During the American Civil War, Decatur became a strategic site in Sherman's campaign against Atlanta. In July 1864 Union general James B. McPherson occupied Decatur to cut off the Confederates' supply line from Augusta, Georgia. During the Battle of Atlanta on July 22, Confederate cavalry under Major General Joseph Wheeler attacked McPherson's supply wagons and the Union troops left to defend the wagons. A marker at the Decatur courthouse marks the site of this skirmish.
In the last half of the twentieth century the metropolitan area of Atlanta expanded into unincorporated DeKalb County, eventually surrounding two sides of the incorporated town of Decatur. Concurrently many well-to-do and middle class white Americans fled the area to more distant suburbs. The 1960s and 1970s witnessed dramatic drops in property values. However, more recently the city has regained economic vigor, partially thanks to several long-term downtown development plans that have come to fruition, making Decatur a trendy small mixed-use district with easy transit to downtown Atlanta. Over the past twenty years, Decatur has gained a local and national reputation as a progressive city with a high level of citizen involvement that retains a small town feel despite its proximity to Atlanta.